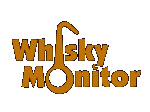 Het Genietschap Whisky CV Nico Meijboom (English version)
Nico Meijboom

Born in 1959 in Rotterdam, educated in organic chemistry (BSc) and later in environmental science (MSc). Worked in organic synthesis, homogeneous catalysis and various roles in the area of Health, Safety and Environment. Now enjoying my early retirement with loads of time for my other favorite activities.

Father of three sons Robert, Victor and Rutger from my previous marriage with Rianne. Started living together with my darling Josefien in 2012. My hobby's are movies, music, comics, my dear grandchildren Roderick and Aria, walking, cycling and whisky of course.

On this picture; The first signpost you see when walking from the ferry in Port Ellen makes the heart of an Islay Malt Whisky fan beat faster. Of course I first needed to go to Ardbeg
A list of favorite movies is too long, but some of my favorite directors are Stanley Kubrick (simply the best director ever!), Sam Peckinpah, Francis Coppola, Martin Scorsese, Akira Kurosawa, David Lynch, Andrei Tarkovski, Krzysztof Kieslowski and Sergio Leone. A concerning high number of these great directors have meanwhile passed away. The diminishing number of people who know these directors probably understand that I do not have much affinity with "fast and big action movies" from 007 and other hero musclemen, but I do love fantasy movies like Westworld, Game of Thrones, Lord of the Rings and Avatar.
My taste in music is quite broad, but I have a preference for classic rock (Pink Floyd, Rolling Stones, Led Zeppelin, Beatles, Creedence Clearwater Revival, Doors, etc.), the "old new wave" (The Cure, U2, Echo and the Bunnymen, Sex Pistols, Ramones, Talking Heads, Nick Cave etc.) and singer/songwriters (Bruce Springsteen, Bob Dylan, Nick Drake, Tom Waits, etc). I also love to listen to Mahler, Beethoven and Mozart in those few quiet moments in life.
In the comics world I am really fond of the graphic work of Enki Bilal, Richard Corben, Will Eisner, Philippe Foerster, Andre Franquin, Gotlib, Herge, Hermann, Sokal, Don Lawrence, Rosinski and Marten Toonder. The list of artists I admire is much longer but this is supposed to be a whisky site.
So, over to whisky now! When I started drinking whisky in the early 80s it was mainly blended whisky; not only because of financial constraints but also because there were not that many single malts available in the local liquor store and my first experiences with Glenfiddich and Glenlivet not yet convinced me to switch to single malt. Whisky as a hobby started in the year 1997, when my colleague Huub Donkers bought me my first great single malt experience: Highland Park 12Y – the classic edition in the broad wide-necked bottle. The next impressive single malt experience was the starter set with 6 miniatures of the Classic Malts of Scotland, which were at that time Glenkinchie, Dalwhinnie, Oban, Cragganmore, Talisker and Lagavulin. It proved to be relatively easy to recognise and appreciate the differences between the different whisky regions and styles in this selection.
In spite of all the stories that it takes time and experience to appreciate the heavily peated malts, my enthusiasm for Lagavulin and Talisker was immediate. It was here when the whisky discovery journey started and in January 1998 I attended my first single malt whisky nosing and tasting at Huub's place. We discovered that we liked to give scores to whiskies in the style of Michael Jackson and also that we often came up independently from each other with comparable and consistent scores. Many private and professional nosing and tasting sessions were to follow and Huub and myself were able until late in the year 2006 to enjoy comparing our scores and tasting notes. Alexander is now my sparring partner for points and notes and we also share some very comparable scores and notes, but also interesting differences in appreciation(Talisker 15 anyone?)
A landmark whisky which made a great contribution to the founding of our whisky club "Het Genietschap" was a Longmorn-Glenlivet 1971, bottled in 1999 at 58.6% by Scott's Selection and tasted in the year 2000 at the first Dutch whisky festival in Amsterdam. The journey still continues and it is simply amazing how many new whisky expressions continue to be released over the years. Currently more than 3000 different whiskies have been tested and in most cases rated.
Most entries in the list (sorry, tasting notes are only in the Dutch language but the whiskynames and the scores are language independent) are Scotch single malts, but you can also find many other types. Irish single malt, Pot Still and blended whiskies, Japanese whiskies, single grain whiskies, Kentucky Straight Bourbon, Kentucky Straight Rye and many other national and international rarities. An interesting development in recent years is that because of the grown experience in tasting the different styles of single malts, I am now appreciating more the complexity of good blended whiskies and the sweet Bourbon whisky.
Looking back on the year where it all started I see that Highland Park, Talisker and Lagavulin are still in my top 10 of favorite malt whisky distilleries and a number of the former Classic Malt series are still part of my selection of whiskies that offer a very good price/performance relation.
Nosing and tasting's
On request I host my own Nosing and tasting sessions for friends, colleagues, starters in whiskyworld and advanced connoisseurs.


This picture shows where you can end up with this hobby. It was shot by Huub on our first visit to the Ardbeg distillery on Islay in 2002. There was a rare oppertunity in the warehouse to taste a perfect 27-year old whisky straight from the sherry cask. Believe me that only this magical moment was already worth the long travel to this remote island!
webmaster
__________ Whisky Monitor __________
nmeijboom59@kpnmail.nl
webdesign
ekksites
internet producties